Biography
Maria was born in Warsaw, Poland, and immigrated to the United States as a child. Her parents moved to Charlotte in pursuit of a better life than was available under the Communist Regime. The values of hard work and perseverance were instilled in her at a very young age.
Maria grew up attending Mecklenburg County Schools and graduated at the top of her class. Afterwards she continued her studies at the University of North Carolina (Go Heels!). While at UNC, Maria was involved in several leadership organizations on campus and achieved the Dean's List every semester, graduating with Honors, all while working part time at Lowe's and graduating a semester early.
Upon graduation, Maria returned to Charlotte where she worked as a paralegal for attorneys that focused their practice on estate planning and real estate. In this position, Maria experienced how sound legal advice impacted clients and it solidified her desire to attend law school.
Maria graduated from Emory University School of Law, a top 20 ranked law school. While at Emory she took several classes in the field of Estate Planning and Estate Administration. These classes – along with her personal life experiences – inspired her to pursue these practice areas in her professional career.
After graduation, Maria moved back to Charlotte to pursue her legal career. Maria worked for two law firms prior to opening her own practice. The calling to start Satterfield Legal came after she realized that it was the only way she could focus solely on pursuing the practice areas she wanted and serving the types of clients she wanted. Satterfield Legal started in 2015 and continues to provide Estate Planning and Estate Administration Legal Services to clients in the Charlotte and surrounding area.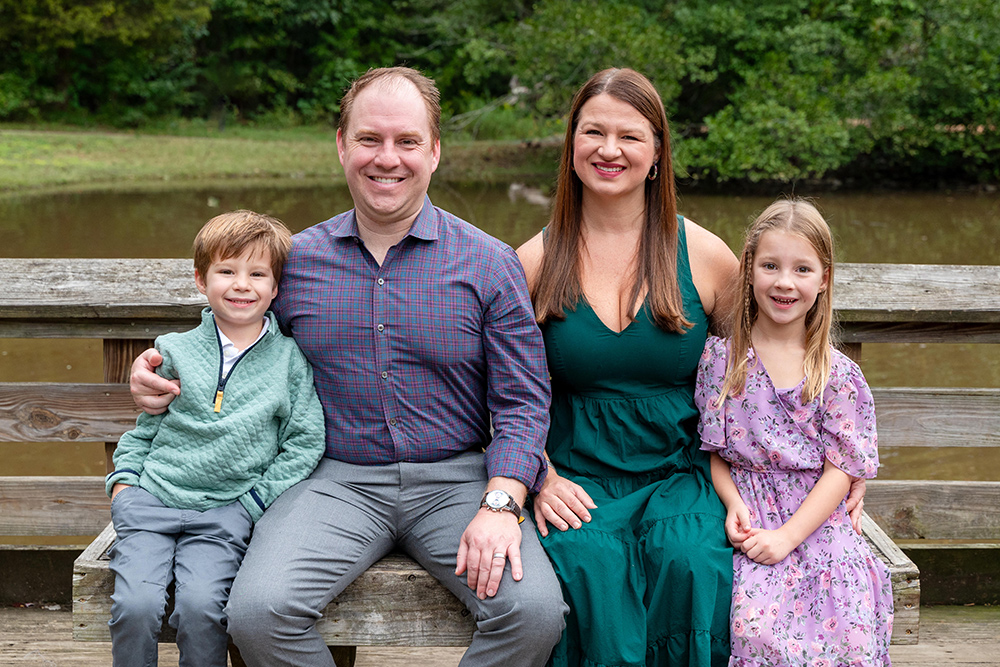 I am married to Alex Satterfield and together we are parents to a daughter, Genevieve, born in November 2017 and a son, Louis, born May in 2019. I grew up speaking Polish and try to teach my family my native tongue when possible. We live in the South Park area with our mutt dog, Ernie. Sports is big in our family. We cheer for the Panthers, Tar Heels, Knights and Checkers and love attending their games when we are able. Being outside is also one of our favorite things, whether it's hiking, taking a walk around the neighborhood or watching our kids romp on a playground. We also love to travel when we can, and prior favorite spots include Poland (of course!), Belgium, Montenegro, Savannah and San Francisco. We really enjoy living in Charlotte and exploring the many things it has to offer, specifically trying new restaurants and breweries, exploring museums and doing things unique to our city, such as the White Water Center.
Associations & Honors
Business North Carolina Magazine
Legal Elite, Real Estate 2014 (as Maria Pruszynska)
Community Services Committee
Chair (2014), Vice Chair (2013), Member (2012)
Social and Networking Committee
Member (2015)
Sections
Estate Planning & Probate
Solo Practitioner / Small Firm
North Carolina Bar Association
Sections
Estate Planning & Fiduciary Law
Solo, Small Firm & General Practice
Vice President (2017), Board Member (2016)