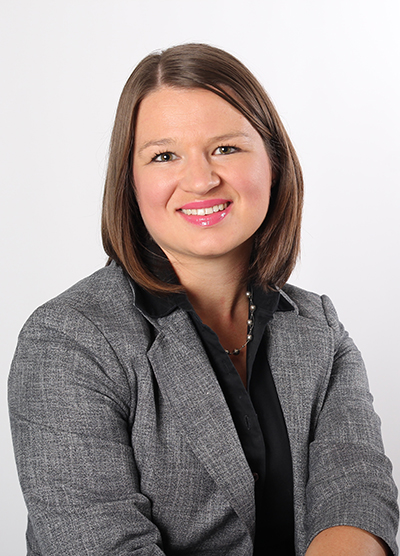 I am married to Alex Satterfield and we live in the South Park area with our two dogs, a boxer named Bogart and an adopted mutt named Ernie. I enjoy cheering on the Carolina Panthers as well as the UNC Tar Heels, playing tennis, attending concerts and hiking. I am fluent in Polish.
Biography
I was born in Warsaw, Poland and back then my name was Maria Pruszynska. When I was a child, my father immigrated to the United States in pursuit of a better life than was available under Poland's Communist regime. When I was 8 years old, I moved to Charlotte with my mom and brother to reunite our family and Charlotte has been home ever since.
My first memory in the United States was seeing the July 4th fireworks and learning the history behind the holiday. The values of hard work and perseverance were installed in me at a very young age. My parents encouraged me to go to law school due to my compassion for people and an ability to negotiate for the things that were important to me.
I graduated at the top of my class from Mecklenburg County Schools and attended the University of North Carolina at Chapel Hill (Go Heels!). While at UNC, I was involved in several leadership organizations on Campus. I achieved the Dean's List every semester while working part time at Lowe's Home Improvement Warehouse, and I graduated a semester early.
Upon graduation, I moved back to Charlotte and worked as a paralegal for a Real Estate attorney. This position allowed me to see the practice of law first hand. I enjoyed interacting with clients and making a difference in their lives. Seeing the impact of sound legal advice in people's lives solidified my desire to attend law school.
I graduated from Emory University School of Law. While at Emory, I took several classes in the field of Estate Planning and Administration. These classes combined with personal life experiences inspired my desire to pursue the field in my professional career. This desire always stayed with me even though right out of law school my career took a different path.
After graduation, I moved back to Charlotte to pursue my legal career. I spent five years litigating Real Estate matters for local and national financial and banking institutions. Although I enjoyed my job, I often felt like a cog in a giant machine. I wasn't able to form long lasting relationships with my clients because my contacts were frequently changing. I missed seeing clients face to face and being invested in their lives and well-being. After all, being able to make a direct impact in my clients' lives was my original inspiration for pursuing law, and I needed to get back to the heart of this personal mission.
I opened Satterfield Legal to focus specifically on forging client relationships. I want to help you achieve peace of mind by knowing that your affairs are in order. I want to be your advocate so that you know that your most personal matters are being handled by a trusted advisor.
I look forward to meeting you and assisting you with your legal needs.
Associations & Honors
Community Services Committee
Chair (2014), Vice Chair (2013), Member (2012)
Social and Networking Committee
Member (2015 – Present)
Sections
Estate Planning & Probate
Solo Practitioner / Small Firm
North Carolina Bar Association
Sections
Estate Planning & Fiduciary Law
Solo, Small Firm & General Practice
Business North Carolina Magazine
Legal Elite, Real Estate 2014 (as Maria Pruszynska)
Vice President (2017), Board Member (2016)