It is never too early to teach your kids about financial literary! In fact, teaching your kids how to earn, spend and save money can have a critical effect on their economic wellbeing in adulthood. We rely on schools to teach our kids science, math, and history, but very few schools have courses dedicated to financial literacy. Therefore, it is up to us as parents to make sure that our kids learn the fundamental concepts for financial success. Here are 4 quick tips that can help you in this role: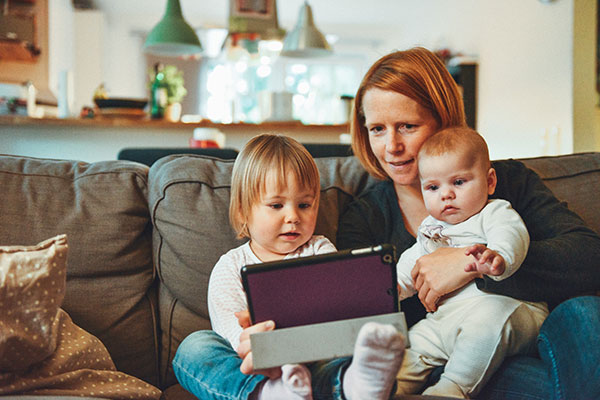 1) Make it relatable
My three-year-old definitely thinks that going to work is way more fun than going to daycare – little does she know! Even though I love my job, I love family vacations more! While she's too young to know the reasons adults work, she isn't too young to learn about cause and effect. Finite resources mean you can purchase some things, but not always get all you want. Tradeoffs are hard for 3-year-olds and adults! They are also an essential start to her eventual understanding that going to work means that you have a valuable skill and that skill allows you to make an income, and your income in turn allows you purchasing options.
2) Lead by example
Talk to your children about the financial decisions you make in a real time, so they can see the tradeoffs you make. Maybe when it comes to milk, buying the cheaper store brand is the same as the name brand. But maybe the store brand ice cream is just not the same as the name brand ice cream, so you're willing to spend more on that. Talking through your decisions provides concrete tangible examples of how some financial decisions are made.
3) Hands on Experience
An allowance is a great way for a child to learn to earn, invest and spend money. Make sure to only give an allowance if your child completes a task. Once earned, help your child make decisions about how to save their earnings. Teach them about interest and investing and allow them to make mistakes along the way. Give them control over how they spend it, this gives them ownership over their decisions and ownership over the consequences.
4)Keep up with the times
The days of coins and paper being the working currency of our lives are long gone. These days everything is digital and virtual, we get paid through direct deposit, there are pay apps and credit cards, and everything seems so intangible. Make sure you incorporate technology as part of the financial literacy conversation. There are many apps that help do just that – they speak to kids in the digital language that they are used to.